Board members
Jacques Girard has worked in the public and private sectors, moving successively from education to communications and then to economic development. He has held several senior management positions, including Secretary General of Université de Montréal (1969-1974), Associate Deputy Minister of Higher Education (1974-1978), Deputy Minister of Education (1978-1983), President and Chief Executive Officer of Société de radio-télévision du Québec (1983-1988) and Montréal International (1996-2004), Chairman of Québecor (1994-1996) and Chairman of the Board of Directors of International Financial Centre of Montréal (1997-2015). His term as a member of the board of directors at Finance Montréal ended in 2017. Mr. Girard currently sits on the boards of directors of Université de Montréal, the Literacy Foundation and Festival Classica. He also chairs the boards of directors of Fondation Lionel-Groulx and Association générale des diplômés de l'Université de Montréal.
---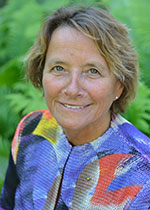 Businesswoman Claudine Roy, a native of the Gaspé Peninsula, is well known throughout Québec. The founder and owner for more than 30 years of the Gaspé Peninsula's first bistro, Ms. Roy now owns the Auberge sous les arbres and is the President and Chief Executive Officer of Gestion immobilière Gaspé. She has worked extensively to ensure that the Gaspé Peninsula is recognized as a destination to discover in Canada. Among other things, she chaired the festivities in 2009 marking the 475th anniversary of Jacques Cartier's arrival in the Gaspé Peninsula. Moreover, she has chaired since 2003 Les Traversées de la Gaspésie, which she launched with friends. The activities, now recognized at the international level, are a key linchpin for the development of fall and winter tourism in the region. A certified company director, Ms. Roy has sat, in particular, on the boards of directors of Desjardins Capital régional coopératif since 2009, Investissement Québec, a government corporation, since 2011, and the Association des restaurateurs du Québec since 2010.
Ms. Roy was elected in 2016, and re-elected in 2019.
---
Après une carrière de 40 ans comme dirigeante d'entreprise, Mme Françoise Bertrand consacre désormais son temps à ses fonctions d'administratrice de société. Depuis le printemps 2017, elle est présidente du conseil d'administration de VIA Rail Canada. Elle est membre du conseil des gouverneurs de l'Université Concordia ainsi que du comité consultatif de Transurban. Elle a siégé au conseil d'administration de Québecor pendant 11 ans et en a été la présidente de 2011 à 2014. De plus, elle a été présidente du conseil d'administration de Proaction International et membre de celui d'Osisko redevances aurifères. Elle a occupé plusieurs fois les postes de présidente et de chef de direction, notamment à la Fédération des chambres de commerce du Québec, au Conseil de la radiodiffusion et des télécommunications canadiennes et à la Société de télédiffusion du Québec, mieux connue sous le nom de Télé-Québec. Auparavant, elle a agi à titre de doyenne de l'Université du Québec à Montréal. Elle a aussi travaillé, pendant quelques années, pour des entreprises de consultation, dont KPMG, et à titre d'associée du groupe Secor. Au cours de sa carrière, elle a obtenu plusieurs distinctions, dont celles de chevalière de l'Ordre national du Québec, d'officier de l'Ordre du Canada, de chevalier de la Légion d'honneur, de commandeure de l'Ordre de Montréal ainsi que fellow ICD.
Mme Bertrand a été élue au Conseil de l'Ordre en 2021.
---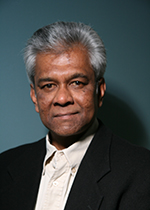 An English-speaking writer, Neil Bissoondath mainly writes social and psychological novels and his works often tackle the question of identity. Of Trinidadian origin, this reserved novelist, who is fluent in French, quickly became known as one of the greatest novelists in North America. His books, hailed by critics in North America and on the other side of the Atlantic, are now published in several languages and translated into French by various publishers in France and Québec. Above all, he is regarded as a model of integration into Québec society.
Neil Bissoondath was elected to the Board of the Ordre in 2016, and re-elected in 2018.
---
Arlette Cousture practiced several trades before devoting herself entirely to writing. Her talent as a story-teller has enthralled a wide audience here and abroad. Her exotic sprit, her gift for creating endearing characters and her fine sense of rhythm inspired her to write, among others, Les Filles de Caleb (one and a half million copies sold in the French-speaking world) and Ces enfants d'ailleurs, two stories that were portrayed on television. At the beginning of 2012, she published Petals' Pub, which places its heroines in the setting of late 19th-century Montréal. From one book to the next, the novelist reminds us of the important role played by women in the history of Québec. Currently, she is advocating for the cause of intellectually challenged young people. More recently, she has also published: La fenêtre de mes cinq ans and Chère Arlette. To appear in October is En plein chœur.
---
Liza Frulla has distinguished herself as a provincial and federal minister in the cultural sector. She oversaw the elaboration and implementation of Québec's first integrated cultural policy. She also played a key role in the creation and ratification of the UNESCO Convention on the Protection and Promotion of the Diversity of Cultural Expressions. In addition to her exemplary career as a committed parliamentarian and active citizen, she has displayed noteworthy skill in the electronic media, where she has achieved distinction as a senior manager, host, columnist, and current affairs commentator.
She was elected to the Board of the Ordre in 2016 and re-elected in 2019.
---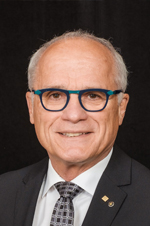 Paul Grand'Maison, a physician, professor, educator and senior manager, worked at the Faculty of Medicine of Université de Sherbrooke for over 40 years, contributing to the development of medicine, medical education and the corporate responsibility of educational institutions in Québec, Canada and abroad. He has received a number of awards, including an honorary doctorate from Université Laval (2016); he is an emeritus member of the Québec Order of Excellence in Education(2018) and a member of the board of directors of the Collège des médecins du Québec. He is committed to a humane approach to healthcare and to end-of-life care in particular, and in 2016 co-authored a book with philosopher Jean Proulx, Guérir est humain : pour une prescription de la relation.
He was elected to the Conseil de l'Ordre in 2020.
---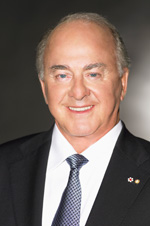 Jean-Guy Paquet is an engineer by training. He served at Université Laval as a lecturer-researcher, director of the Département de génie électrique (1965-1969), assistant dean of the Faculté des sciences et de génie (1969-1972), vice-rector of education and research (1972-1977) and rector (1977-1987). During his time as rector, he established, in particular, the Groupe d'action pour l'avancement technologique et industriel de la région de Québec (GATIQ), which he chaired from the outset and whose initiatives led to the establishment of the Québec Metro High Tech Park and the National Optics Institute (NOI). In 1988, he entered the private sector as an executive with Laurentian Group. In 1994, he was appointed President and CEO of the National Optics Institute (NOI), a position that he occupied for nearly 11 years. Since 2005, he has served as the Chair of the Board of Directors of the NOI. During his career, Mr. Paquet has sat on 20 boards of directors of public and private enterprises. By way of an example, he chaired the board of the Musée national des beaux-arts du Québec from 1989 to 1994.
Mr. Paquet was elected to the Board of the Ordre in 2013 and re-elected in 2016 and 2019.
Photo : Les Photographes KEDL
---
Former senior editor of the daily Le Devoir, Jean-Louis Roy has contributed to the vitality of the Francophonie in a major way through the important positions he has held, especially as Québec's Delegate General to Paris, Secretary General of the Agence intergouvernementale de la Francophonie (AIF), and Chair of the Board of Directors of the Centre de la francophonie des Amériques. He is also renowned for his strong commitment to the application of rights and freedoms around the world.
Mr Roy was elected to the Board of the Ordre national in 2015, and re-elected in 2018.
---
Description of the regions
Greater region B (Québec and Chaudière-Appalaches : 1 vacancy)
Greater region C (Estrie, Mauricie and Centre-du-Québec)
Greater region D (Saguenay–Lac-Saint-Jean, Côte-Nord, Abitibi-Témiscamingue, Outaouais, Bas-Saint-Laurent, Nord-du-Québec and Gaspésie–Îles-de-la-Madeleine: 1 vacancy)
Last update: December 8, 2021
Online as of: September 27, 2011